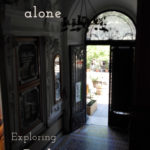 I'm not one of those people who've travelled half the world with just a backpack on their shoulders by the age of 22. I'm a shy introvert with a very bad sense of direction, picky eating habits and not very much into adventurous affairs. Still, I want to see more of the world and I decided I'll do it on my own terms – starting slow with familiar territories and working my way up to more exotic places step by step. I also decided to do it mostly alone. Going somewhere unknown alone seemed scary to me at first, but it actually was not that bad – and it definitely has its benefits.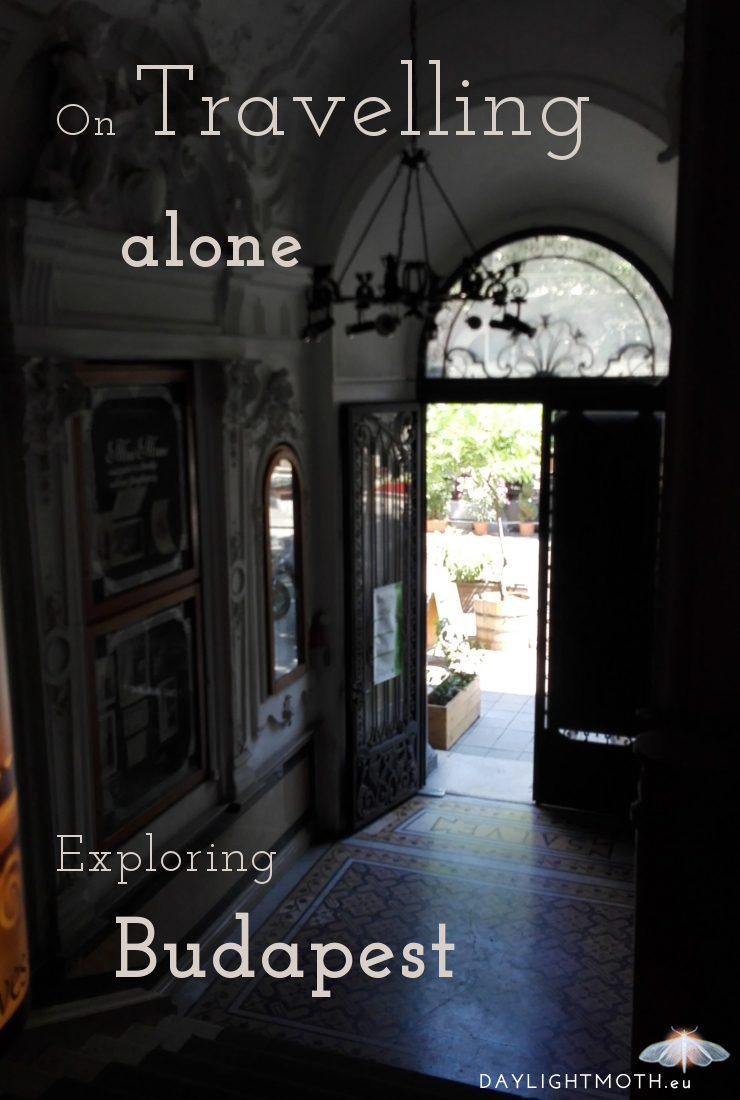 Budapest – my impressions
Budapest had been on my wish list for quite some time now (with many other places). In the end I chose it because it was cheaper than Edinburgh. J Budapest is a wonderful city for everyone who enjoys art nuveau architecture and old castles. At every corner, there are interesting and beautiful old buildings – sometimes they would really need some renovation work but I think that adds to the charm. It feels a little bit like a mix of Vienna and Rome because there's the grand architecture but there's also hot summer and the living with crumbly facades and streets.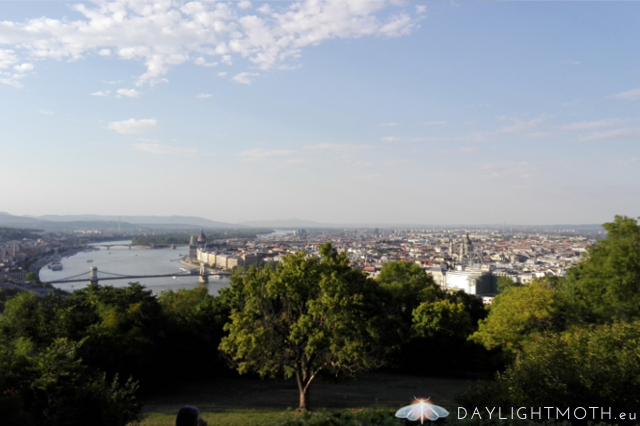 In Budapest, you can find some nice parks where you can stay during the midday hours, if you're crazy enough to book a trip to Budapest in July. (You might consider going when it's not that hot…)
The city is not crazy big so you can still get to lots of places by foot but the public transport system works really well. I have to say that I only got lost once (because: Google maps…) and overall was surprised at how well I could navigate there. I had a little trouble with the money and relying heavily on a currency calculator. Then again, everything was cheaper than in Germany – especially eating – so it was ok.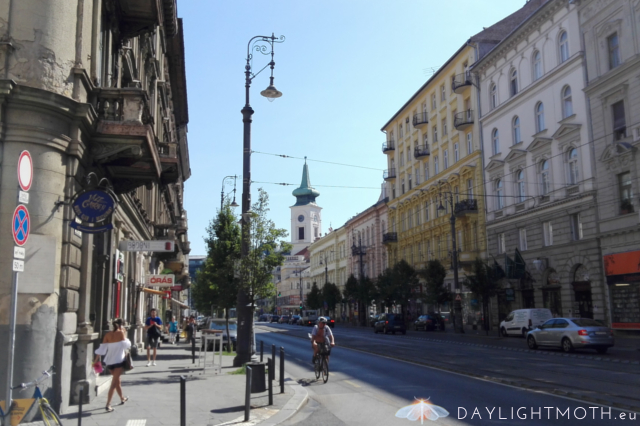 On my first day, I just went to the city walkig around and exploring Budapest by foot.
Choosing my own agenda
I only went for five days but it was great. I visited nearly every art exhibition and discovered the photographs of Elliott Erwitt. Google him, he's a wonderful photographer and a funny soul. I would definitely recommend visiting the National Gallery. And I had a great time at the Hopp Ferenz Museum for Asiatic Art. It is very small but I enjoyed it very much because it was kind of a re-visiting the East Asian culture (I studied Chinese and Japanese in university). I did not however visit Buda Castle or the Parliament and I did not even come close to St. Stephen's Basilica (or any other church).
That was the wonderful thing about travelling alone: I could choose exactly what I wanted to do that day, what I chose to see or not see, when and where I wanted to eat and what time I wanted to get up.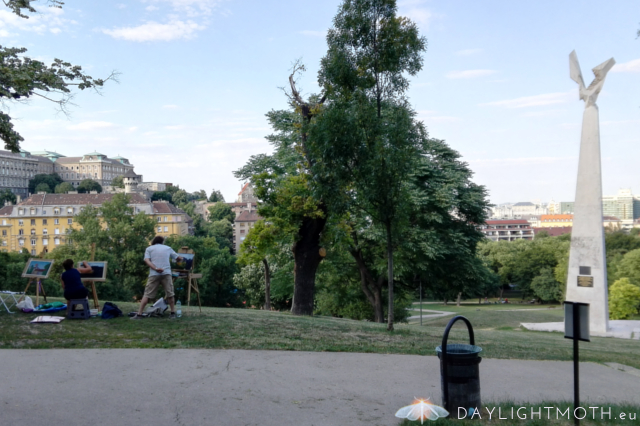 I climbed up Gellert mountain on my second day. It was quite steep and longer than I thought (should have chosen the other side) but on my way up I came across a group of painters in a park.
Three things I will remember from Budapest
Steep crumply roads if you find yourself crawling up one of Budapest's hills
Sitting on a bench on Margaret Island and watching the Danube
Walking through the city streets in the shade of big trees and looking at the old facades
Three things I learned about myself
I really, really need a good and healthy breakfast in the morning – at 7:30 latest
I'm so used to my sugar reduced organic diet I had totally forgotten that most "normal" food you get will be with sugar and processed ingredients (Wow, reality check…)
I love art and I want to paint more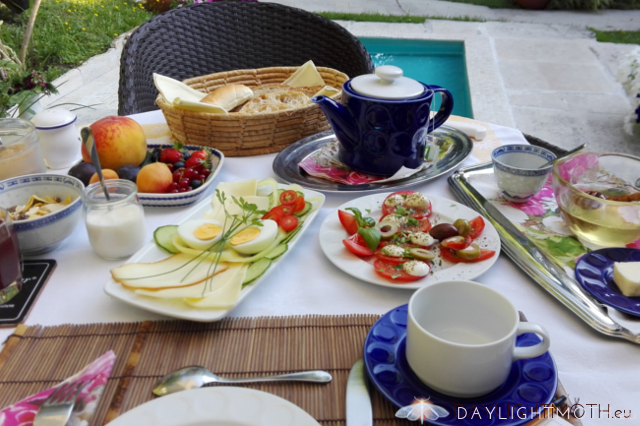 I was a lucky girl and got this luxurious breakfast at my guest house.